United by justice and generosity.
We want to celebrate the beginning of 2019 with love, laughter, food, drinks, and familia! Join the San Diego Latino Giving Circle for some tacos and learn why it feels so good to give together! We meet, we laugh, and we invest in Latino nonprofits making tangible impacts in our communities.
Everyone is welcome! Not a member yet? Join: www.latinocf.org/join-a-giving-circle
Questions? Contact Anais Amaya at [email protected].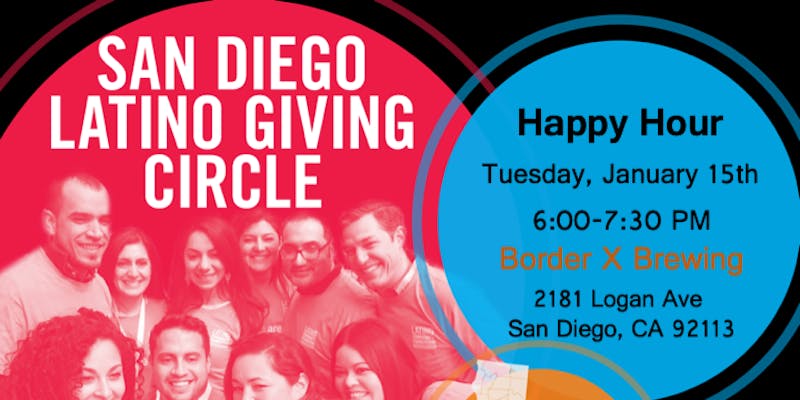 The Latino Giving Circle Network (LGCN) is largest network of Latino philanthropists in the US.
From Baby Boomers to Millennials, CEOs to emerging professionals, immigrants to US-born, Latinos and non-Latinos, the members are united by a shared sense of justice and generosity. Currently, LGCN is comprised of 19 Giving Circles across the state of California with new ones emerging each year.
Each member of the LGCN pledges to donate at least $1,000 a year (or $84 a month). Each Giving Circle identifies the issues that they want to invest in and allocates grants to organizations advancing solutions to address their respective priority area.
We are united by a shared sense of justice and generosity. Established by the Latino Community Foundation, we are a community of changemakers who are paying it forward and taking civic action.