Join us for a special Third Thirsty Impact Thursday as we welcome Eric John Abrahamson, PhD to learn a little more about the history of impact investing and how traces of this form of investing were utilized by The Rockefeller Foundation.
Thursday, March 21, 2019
5:00-7:00PM
San Diego Grantmakers, 5060 Shoreham Pl, Suite 350, San Diego, CA 92122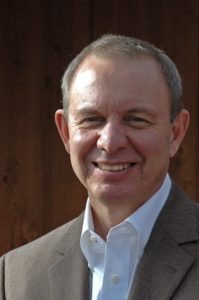 Eric John Abrahamson is the founder, president, and principal historian of Vantage Point. Over the last three decades he has written numerous histories of major corporations and cultural institutions in telecommunications, banking, food processing, construction, philanthropy and the arts, as well as several successful biographies.
He is the coauthor of Democracy & Philanthropy: The Rockefeller Foundation and the American Experiment (with Barbara Shubinski and Sam Hurst, Vantage Point Press, 2013); Spirited Commitment: The Samuel and Saidye Bronfman Family Foundation (with Roderick McLeod, McGill-Queens University Press, 2010); and Beyond Charity: A Century of Philanthropic Innovation (Vantage Point Press, 2013).
Free for members | $7 for non-members